I am a graduate of Liverpool Art School, now John Moores University, where I specialised in woven textile design. I then worked in the Textiles Department at the Surrey Institute of Art & Design, Farnham, until 2000. I set up my studio in Shropshire in 2008.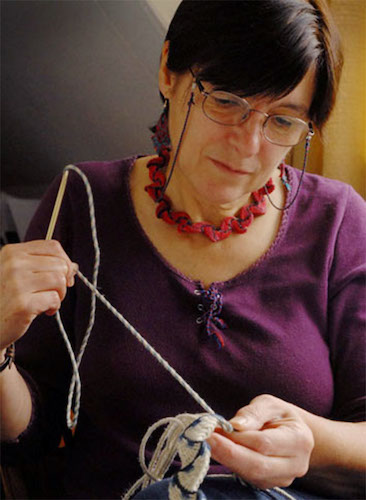 In 1989 I attended a workshop on Ply-Split Braiding taught by Peter Collingwood in conjunction with the Animal Regalia exhibition held at Farnham. I became fascinated by ply-splitting and have been researching and developing the technique to make wearable and sculptural pieces in a variety of yarns.
I was awarded a Theo Moorman bursary in 1992 to develop my work and in 2004 I furthered my researches by travelling to India and found interesting textiles and images which have influenced my work. While there, I had the opportunity to reintroduce an old craft in a new way to students at the National Institute of Art and Design in Ahmedabad.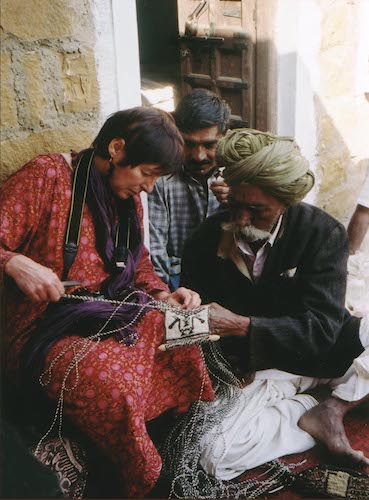 I regularly show my work with The Braid Society and I have exhibited and sold my work in the UK, Europe and USA. I teach workshops in ply-splitting to groups throughout the UK and have also taught in Italy and USA.
I design and make wearable and sculptural pieces, mainly using the ply-splitting technique.The importance of yarn selection, cord making and use of colour in relation to structure is vital to my textiles, and I particularly enjoy working in linen, hemp and cotton. The growth, structure, patterns and colours found in plants and natural forms all influence my work.